The Playoffs Week 2: Who Has Risen to the Occasion (And Who Hasn't)
Welcome to week three of 'Three in The Key'  presented by Tyler Jones who will recap the remainder of the 2020 NBA season.
This week's column covers playoff action up to Sunday August 23rd.
Donovan Mitchell
          Donovan Mitchell has been a regular season phenom since his first year out of Louisville. The flaws in Mitchell's game were only ever flagrantly exposed during his playoff match ups against some of the league's most competitive teams. Mitchell's 2018 playoff run saw him post fantastic statistical production for a rookie guard thrust into crucial games against players like Russell Westbrook, Paul George, James Harden, and Chris Paul. Versus this caliber of opposition, 24.4 points on 51.2% true shooting (just under league average) along with around 4 assists a game was enough to leave Utah extremely optimistic about Mitchell's future as the offensive leader of the Jazz. The 2019 Playoffs were not as kind to Mitchell. The much maligned Houston Rockets defense held Mitchell to ~21 points per game on egregiously bad shooting splits of 32/25/73 and sent the Jazz packing in only 5 games. This level of playoff struggle often leaves a bad taste in the mouths of fans and requires a player of Mitchell's caliber to rid himself of that looming "playoff choker" reputation by going above and beyond in the postseason. Through 3 games against the 3 seeded Denver Nuggets, that's exactly what he's done.
          It would be easy to simply point a finger at Mitchell's 57 point outburst in Game 1 as evidence that he is a bonafide star playoff performer, but one game, especially one that ends in a loss, is too easy to chalk up to a hot shooting night sort of anomaly. The Jazz demolition of the Nuggets in Games 2 and 3, however, offer a lot more evidence that Donovan Mitchell and Quin Snyder have figured out how to unlock Spida's talent in a way that playoff defenses won't be able to game plan for. Mitchell's improvement as a scorer is clear and evidenced by his eye popping statistical production of 39.5 points per game on 56/51/96 shooting splits. Output like this is indicative that absolutely nothing Denver throws at Mitchell is working. No variation of pick-and-roll coverage, no pre-game match-up change, no game plan variation is affecting Mitchell's ability to put the ball into the hoop. The more nuanced improvement of Mitchell's game is his ability to read the half-court defense and make sharp passes even when all five defenders are occupied with preventing him from doing so. Mitchell's assists per game are up by nearly 3 from last postseason, his turnovers are down almost 1.5 a game, and his overall assist percentage (an estimate of how many made team field goals were a result of a given player's pass) is up to 27% of Jazz made shots. Mitchell's improvement is giving renewed hope to a team that looked dead in the water after a season of locker room turmoil and the news that Bojan Bogdanovic would not be able to participate in their playoff run. There's no doubt that the rest of the Western Conference is taking notice of the Spida's transformation. 
Seth Curry 
          All of the spotlight around the Dallas Mavericks is focused on Luka Doncic, and for good reason. What's lost in this bright light is the spectacular production Dallas is receiving from its tertiary players (except Maxi Kleber whose only role is to get abused defensively by Kawhi Leonard). What makes Seth Curry particularly special is his tendency to find an even larger role in the postseason and embrace that role by giving his team even stronger contributions. Curry's scoring has increased by nearly 5 points per game while retaining his consistently elite shooting numbers, but Curry's most valuable skill is his ability to keep the Dallas offense afloat when Doncic is off of the court. Through the first 3 games of the series, in 45 minutes with Doncic off the court and Curry on court, the Mavericks reached an incredible 145 offensive rating, nearly 50 points higher than when those roles were reversed. It's no surprise then, that of the Mavs five most frequently played 5-man lineups (at least 10 total minutes played together through three games) that Curry is involved in lineups boasting a 62.3 net rating and a 35.2 net rating. Simply put, Curry's extreme gravity off-ball and his underrated bag of tricks with the ball in his hands is making life hell for the Clippers defense – even when their 21 year old MVP candidate is on the sidelines.
Khris Middleton
          The Milwaukee Bucks were an all-time great regular season team. They led the league in statistics like win percentage, points scored per game, net rating, and were near the top in categories like offensive rating and effective field goal rating. Teams that sport a statistical resume like the one described above are expected to continue that dominance into the playoffs, especially when that team is anchored by the presumptive league MVP and another offensively minded all-star caliber player. Much of the Bucks struggles, specifically on the offensive side of the court, can be attributed to the severe struggles of Khris Middleton.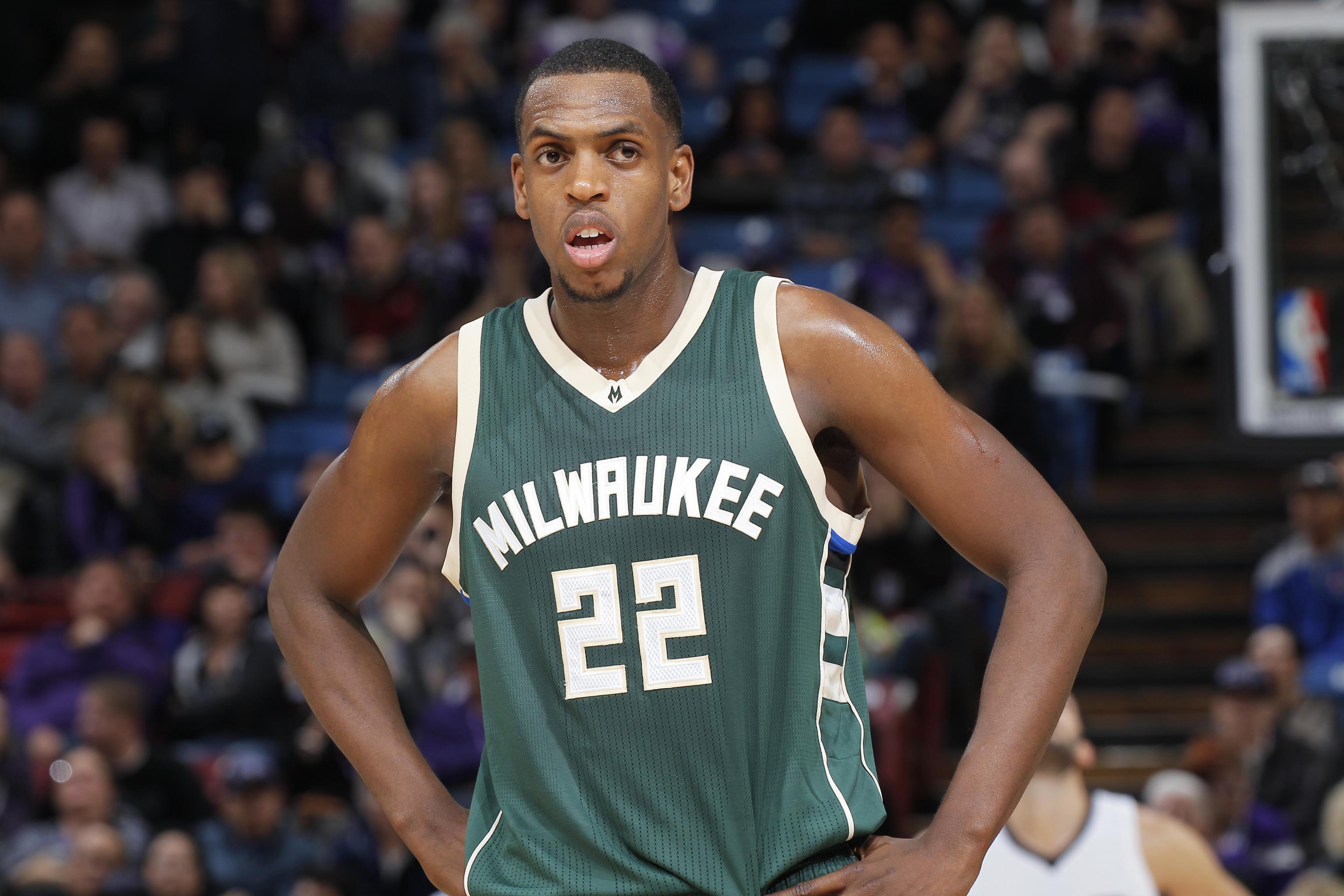 For context, Khris Middleton was voted an all-star this year because he put up 21 points per game on elite shooting percentages, finishing only .3 percentage points away from joining the illustrious 50/40/90 club, filled with some of the league's legendary shooting talents. In 3 games against the Magic, Middleton's scoring has plummeted to a pedestrian 11 points per game. I won't even mention Middleton's shooting splits because not even the most elite shooting percentages would excuse these types of performances. To give credit to the Magic, their regular season defensive rating hovered around 11th in the NBA, but that defensive reputation has been significantly hampered by the loss of starters Aaron Gordon and Jonathon Isaac, both of whom wreak havoc defensively by using their length and positional versatility. Milwaukee looks well on their way to winning their first-round series, but a matchup with the Miami Heat in round 2 will require all of the Bucks offensive weapons to get it together in a hurry. Middleton's current struggles have certainly offered renewed hope to the Eastern Conference's peripheral contenders and are an understated story line to keep a watchful eye on. 
Offensive 3: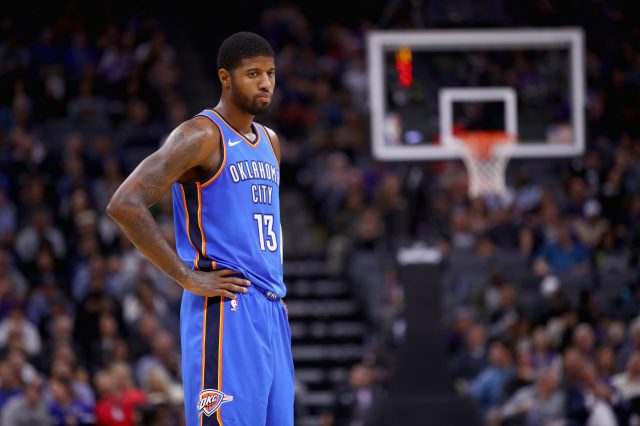 – Pandemic P trends on Twitter each and every time Paul George takes the court. He can't escape it, and more importantly, he can't figure out how to score the basketball. At all. From anywhere. Even layups seem a bit advanced for the version of Paul George the 2020 postseason has given us. Seriously, if you're not following the flurry of memes on Twitter, at least consider signing this extremely important petition to end PG's pain.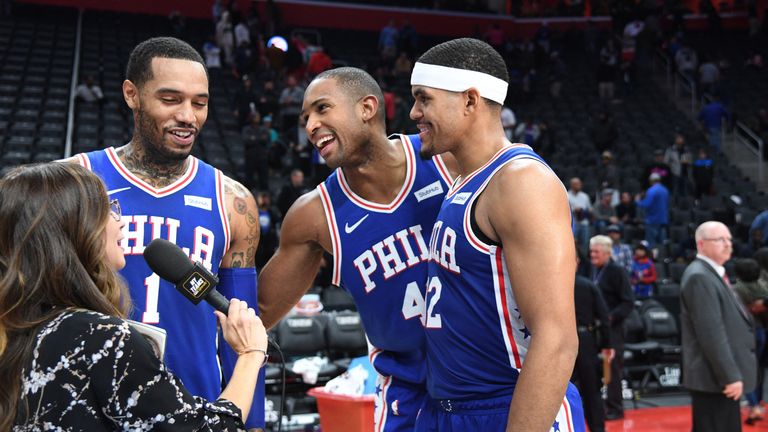 – The Philadelphia 76ers owe Al Horford and Tobias Harris 277 million dollars by the year 2024. To put that amount of money into perspective 277 million dollars equals the gross domestic product of the entire country of Palau, which allegedly exists and is an actual country. I think after watching the Sixers get thoroughly dominated in 4 straight games by the Celtics, in a series where neither Horford nor Harris hit a single 3 point shot until Game 4, that perhaps the entire Sixers front office should be shipped out to Micronesia to ensure they can't hand out anymore of these ludicrous contracts to career role players.
– Let's revisit my predictions from last week. While the Blazers put up a strong fight and ended up stealing Game 1, I'm taking at least partial credit for my set of predictions seeing as the Lakers have seemed to figure out the Blazers many limitations and have taken a 2-1 series lead. As expected, Lillard has been the engine of the Blazers counterattack, but has simply looked outgunned and exhausted at times. This was always going to be a relatively short series and it is certainly shaking out that way. Onto my Sixers take. This sort of prediction (Sixers in 7) is one that truly makes you wonder what was going through your head when you put the ink to the paper. The Sixers as a unit looked entirely outclassed and halfway through Game 2 seemed like they had mentally given up. This team was the embodiment of "1-2-3 Cancun" and I truly believe Joel Embiid has emotionally checked out of his devotion to that franchise. There will be some major shake ups in Philadelphia and deservedly so. Onward to Rockets-Thunder, I predicted a 7 game series with Houston favored to advance and on the eve of Game 4 it seems I may have underestimated James Harden's ability to carry the Rockets through the absence of Russell Westbrook. I'm taking strong partial credit here, as the length of the series seems slightly dependent on the mysterious length and severity of Westbrook's calf injury, but as it stands the Rockets have a powerful hold on their opponents. I'll chalk that round of predictions up as a decent 2 for 3, but that one miss is one that will wake me up in the middle of the night with memories of Al Horford averaging 7 points per game (Philly paid 4 million dollars per point) for the entire series. 
As always, I hope you all get the opportunity to catch a game, watch your team take home a playoff W, and enjoy another week of this bizarre situation we all find ourselves in. See you next time.
Contact me on Twitter @tjjszn !
-Tyler